Recently, Hangzhou ConVerd Co., Ltd. made its debut at the 2019 Annual Meeting of the American Association for Cancer Research (AACR Annual Meeting 2019).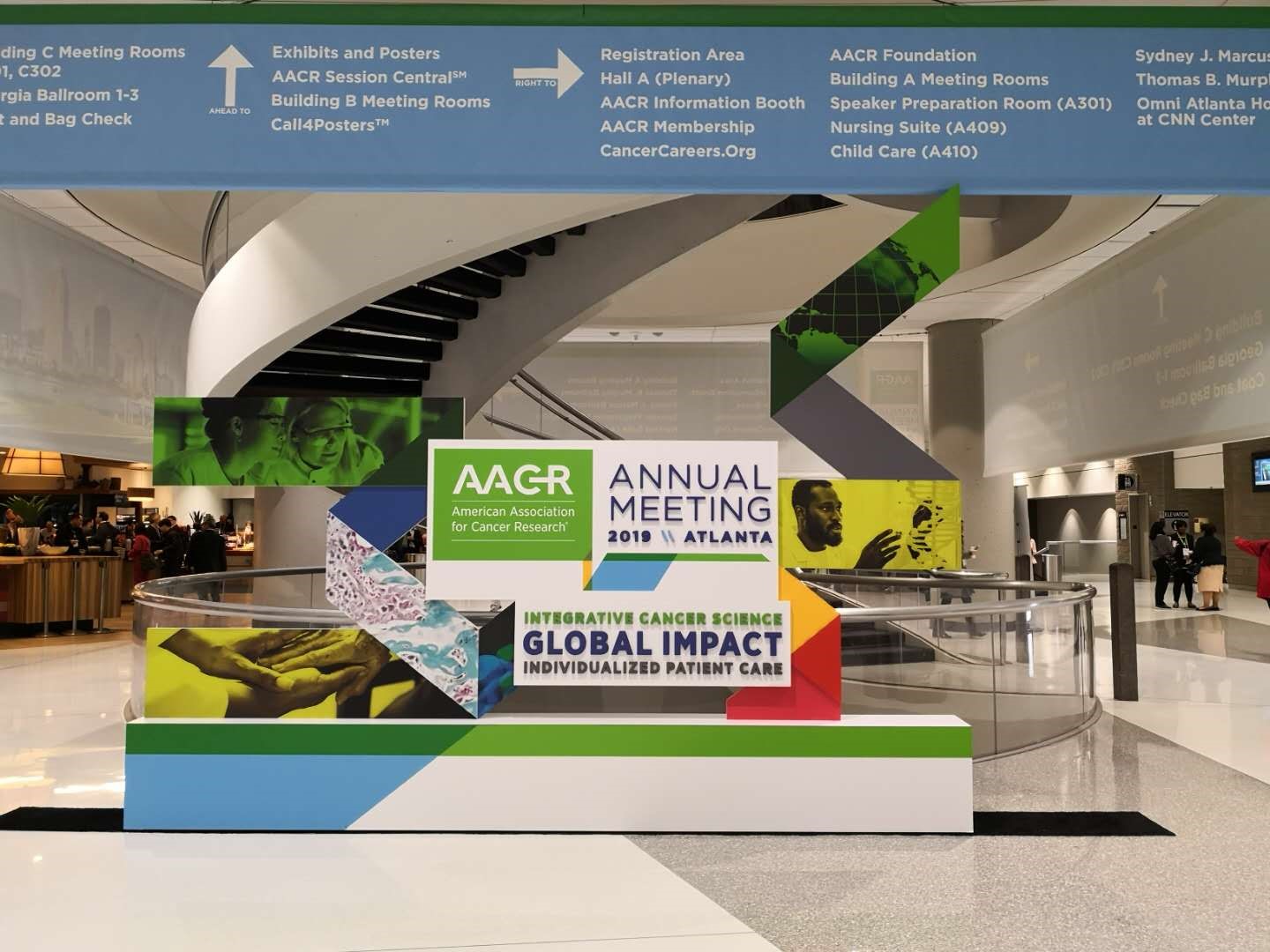 From March 29 to April 3, 2019, the AACR was successfully held in Atlanta. Hangzhou ConVerd Co., Ltd presented posters of the preclinical results of V01 and A02, two new generation oncolytic viruses, and a case sharing of oncolytic virus H101 combined with natural killer cells (NK) for the treatment of melanoma.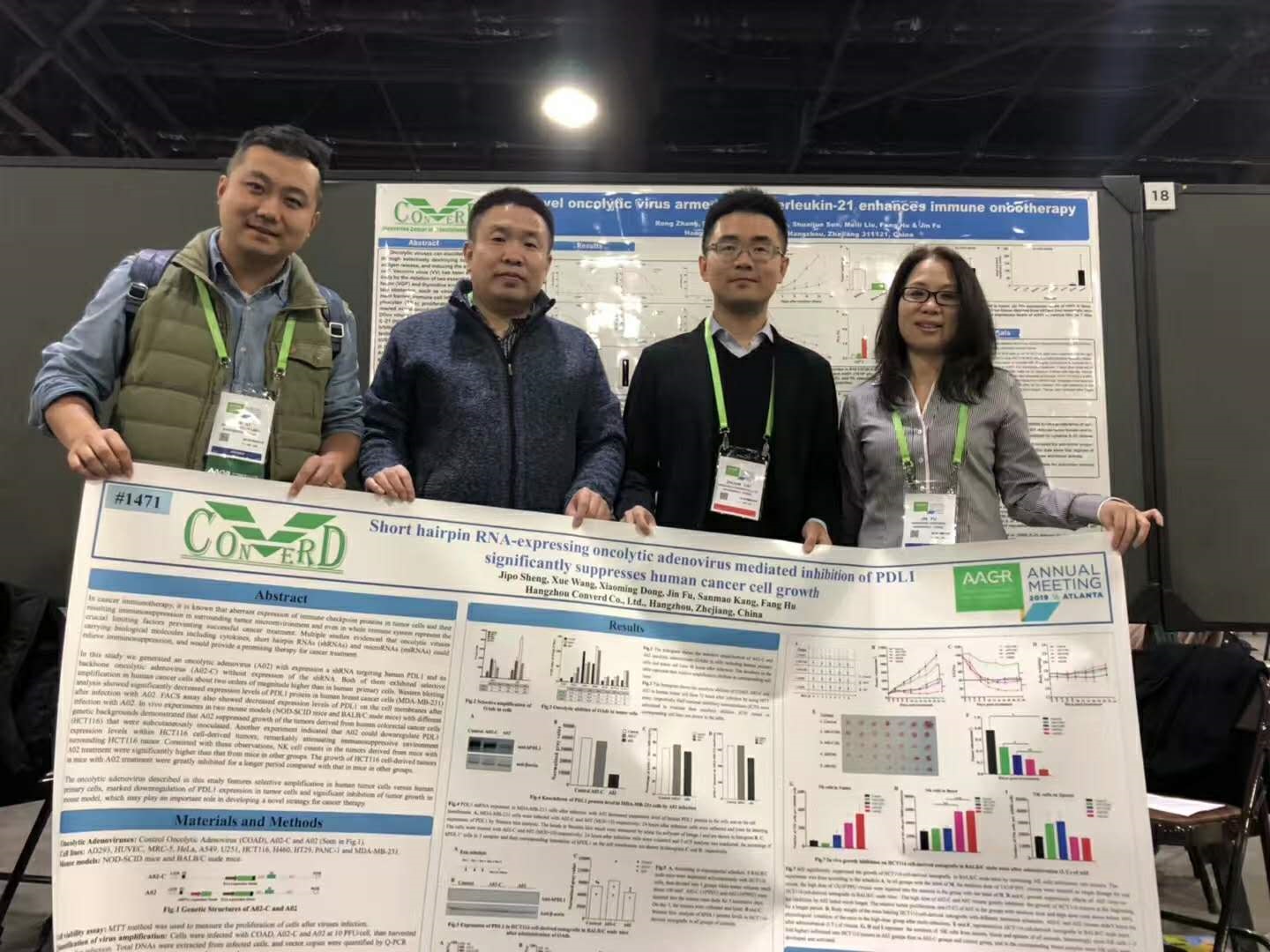 V01 and A02 are the new generation oncolytic vaccinia virus and oncolytic adenovirus developed by ConVerd. V01 is recombinant vaccinia viruses (DDvv) modified to carry interleukin-21. V01 exhibited potent inhibition of various tumor cells and significant tumor inhibition and immunomodulatory effects in related animal experiments. In related cells and immunodeficient mouse models, it also exhibited an improved tumor inhibition when combined with NK. A02, an oncolytic adenovirus (A02) expressing a shRNA targeting human PDL1, features selective amplification in human tumor cells versus human primary cells, marked downregulation of PDL1 expression in tumor cells and significant inhibition of tumor growth in mouse model.
During the poster presentation, there were endless streams of researchers and business representatives came to the front of ConVerd's exhibition board and had a full exchange and communication with ConVerd.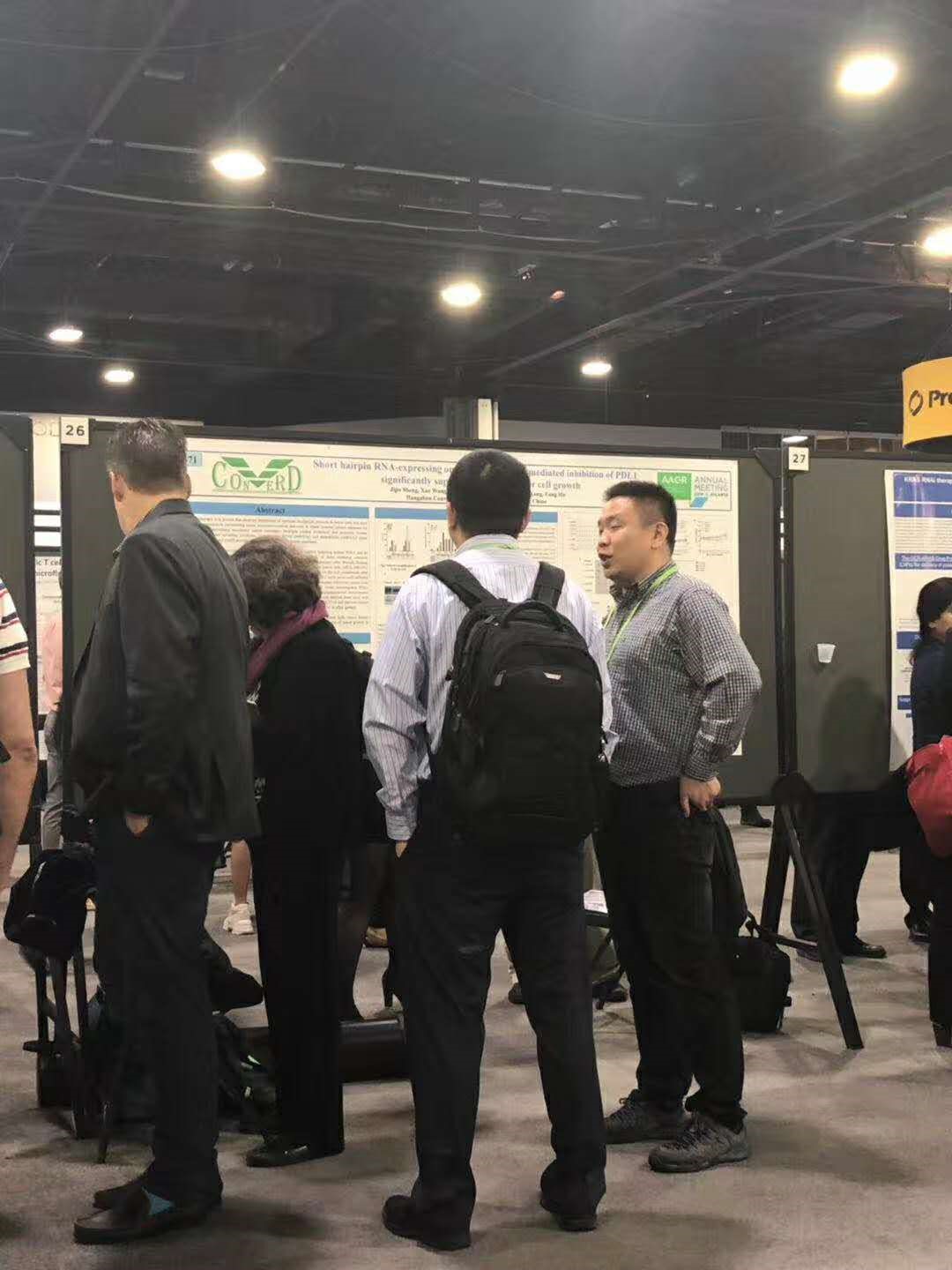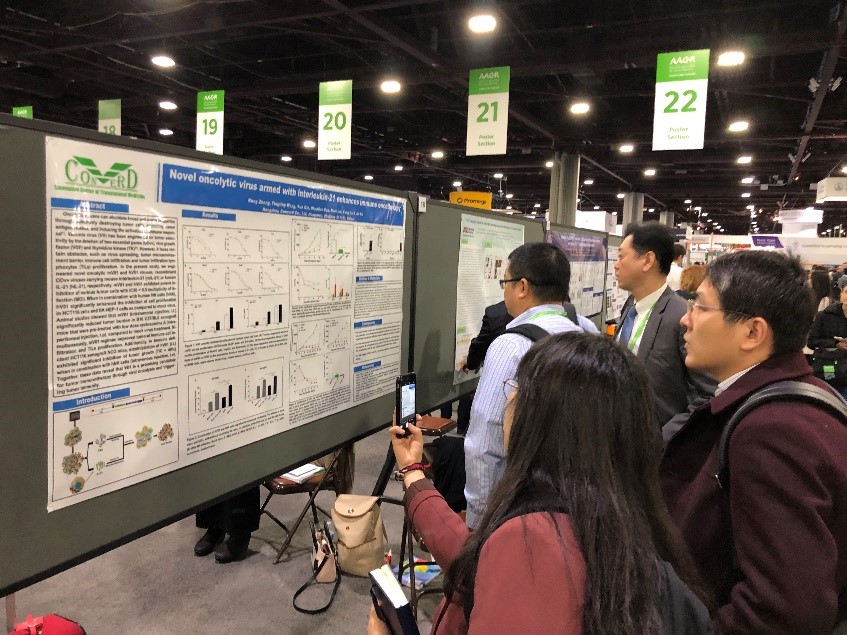 Through this debut, ConVerd is known to more people around the world, and its products have received the attention and recognition of the international research community, industry and investment community. We hope that, in near future,ConVerd could provide powerful tools to conquer tumor